Our fast TCP/IP fingerprint reader (SF650) uses an advanced minutiae-based algorithm (AMBA) meaning it can operate faster than other models and can recognise angled fingerprints.
The SF650 can also store digital fingerprints on ID cards and has an internal web server for easy networking.
SF650 TCP/IP Biometric Reader Details: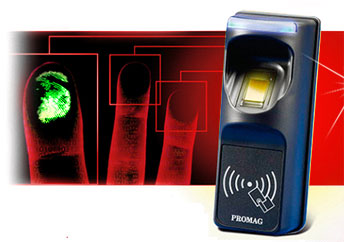 internal webserver
Ethernet TCP/IP (10/100), RS232, RS485, ABA TKs and Wiegand interface
RF: 13.56, ISO/IEC 14443A
Up to 5cm reading distance
Internet Protocols: TCP, UDP, DHCP-client, SNTP, UPnP and Locator
more information:
SF650 TCP/IP Fingerprint Reader
.