2 Door Access Control. Supports 2 Readers, 2 Relays & 2 Sensors.
The AC101 is a smart and easy-to-use access controller that can be fitted to control two doors.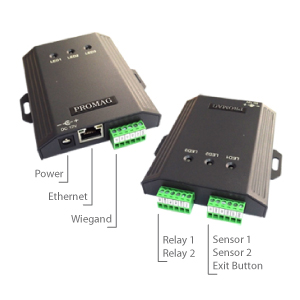 It can connect to any kind of Wiegand reader, such as magnetic stripe, RFID or fingerprint.
The included utility software allows the user to configure device settings over the network via TCP/IP including person access list configuration and time-zone management.
You can also retrieve door access records via ethernet giving the advantage of central control and easy remote viewing of event log reports.
For more information click, email Chris or Adam or call +44(0)1793 786075
Alternatively click these links to see more…
Access Control & RFID readers